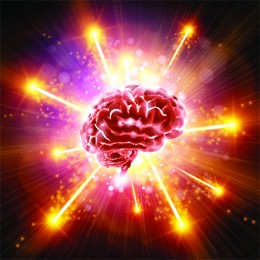 Brain training: keep your neurons fit!
Are you wondering what brain training exactly is?
It may seem difficult to summarize brain training in a few words. In a nutshell, brain training is the stimulation of each and every cognitive function (memory, reasoning, executive functions, etc.) through the use of games and exercises.
Let's take the example of language.
Language is a distinctive feature of our humanity and mankind! We all use it everyday both verbally in reading and writing, and orally to communicate. You want to know more about the cognitive processes involved in language? Read this article!
Scientific Brain Training is the world leader in brain training. Today we give you the opportunity to challenge your language skills, as far as reading is concerned, with HAPPY-neuron.com.
HAPPY-neuron.com is a fun and entertaining program with more than 40 games designed by specialists to help you train skills and abilities such as memory, concentration and reasoning. Do you want to start your brain training?
Do you want to know some of the benefits before we start? Our brain games will require you to recognize, memorize and understand words. On top of that, your will train your grammar, your vocabulary, and your verbal fluency. Regular training will enable you to enrich your vocabulary, and strengthen your memory.
Don't think language is a basic, given ability: it is very complex. Language uses many other cognitive abilities, and especially reasoning. Reasoning is what will help you structure your thoughts, and give the correct answer during a conversation.
Another example: when you read a text, or during a conversation, you have to use your logic to understand its content. Therefore, logic and reasoning are clearly connected to our language abilities.
Created by cognitive psychology specialists, HAPPYneuron offers many brain games: among them you'll discover many exercises in a close relationship with reasoning and reading. Whether you like riddles,mind games, puzzles or whether you look for an attention game, or training your language, HAPPY-neuron will fulfill your expectations. You will be the judge!