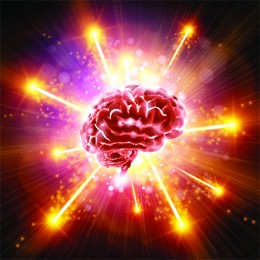 Brain games : have fun...and more!
Finding our orientation in space, perceiving objects around us and organizing them into a coherent visual scene, mentally imagining an object that isn't physically present… These are among the different characteristics of visual and spatial skills. These tasks are part of the training activities you'll find on HAPPY-neuron.com.
You wish to know more about the cognitive processes involved in brain games and brain training in general? Read this article!
Scientific Brain Training is the world leader in brain games.
How to define brain games? To sum it all up, brain games are a broad range of tests and exercises aimed at stimulating your cognitive functions.
Let's take for example one particular aspect of what brain games are dealing with: visual and spatial skills. Today we give you the opportunity to challenge your visual and spatial skills, with HAPPY-neuron.com.
HAPPYneuron.com is a fun and entertaining program with more than 40 games
designed by specialists to help you train your visual-spatial functions as well as other cognitive abilities.
Being able to manage visual information is critical in a 3-D world. Our ability to extract sense from what we see helps us to understand things and move around in the world that surrounds us. Strong visual and spatial abilities are essential to walk, run, drive…but also to enjoy most of cultural works of art. Some of our fun brain training games focused on your visual-spatial abilities are a nice way to train your skills.
Created by cognitive psychologists, HAPPYneuron offers many activities: among them you'll discover various visual-spatial exercises that will entertain both sides of your brain! Whether you like riddles, logic games, mind games, puzzles, or whether you are looking for a logic game, a concentration task or visual and spatial tests, our site will fulfill your expectations. You will be the judge!
Our attention games, along with the other tests and riddles will help underline your strong and weak points, and in the end, will challenge your cognitive functions! By the way, each and every cognitive function is challenged by brain training : memory, attention, language, reasoning, visual-spatial!