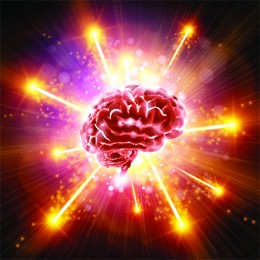 Concentration : Pay attention to it!
Do you have trouble concentrating? It is hard for you to focus your attention? Our games can help you train!
Attention and concentration are essential functions, that allow us to absorb, process and memorize information. Attention is also required in detail processing, understanding a written text, as well as the mental search of a word or an expression. The attention exercises we suggest are a fun way to challenge your ability to concentrate on critical information.
HAPPY-neuron.com is a fun and entertaining program with more than 40 games designed by specialists to help you challenge your cognitive abilities.
Created by cognitive psychology specialists, HAPPYneuron offers many games. Whether you like riddles, mind games, puzzles, or whether you are looking for an attention game or training your memory, our site will fulfill your expectations. You will be the judge!
Our attention games, along with the other tests and riddles will help you identify your strong and weak points, and above all, will challenge your concentration abilities! An example of a concentration game before we start? One of our games consists in reading a series of numbers or letters, remembering them, and afterwards typing them in their original order. Depending on the game settings you choose, you may also be asked to type them in reverse order, or even order them by numerical or alphabetical order.