Do brief but intense physical efforts improve brain function?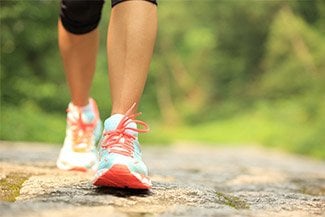 Most studies on the benefits of physical activity for the
brain
have focused on sustained and regular exercise. Recent research from Oregon Health and Science University in Portland took a look at shorter, more intense exercise to see if it could also have positive effects. What if even brief physical effort could improve our cognitive health?
Various scientific publications have reported the benefits of physical exercise on neuronal activity, including improved learning and
memory
, through short and long-term changes in synaptic plasticity. Indeed, the dentate gyrus is particularly important as an entry step for coding contextual and spatial information from several
brain
areas. Christina Chatzi and her colleagues decided to focus on this circuit because its properties make it an ideal network for studying the influence of physical activity.
Male and female mice (age 6 to 8 weeks) were chosen for the experiment and operated on so that the scientists could trace the
brain
's response to exercise. The aim was to test the cellular and molecular response after short but intense exercise, observing the periods of time during which synapses could form or reorganize. The rodents were therefore placed on wheels for short periods of time. In just two hours, the mice traveled about 3 kilometers!
The analyses revealed that these short periods of exercise strengthened the function of a gene (Mtss 1L), which promotes the growth of dendritic spines, increasing connections between hippocampal neurons (the area of the
brain
associated with learning and
memory
). These observations were seen up to 3 days after the physical exercise, indicating a structural plasticity induced by the mouse turning the wheel. According to the authors, "This represents a broader time window than is usually associated with short-term plasticity." Further research will investigate the link between periods of intense exercise and concrete learning tasks to better measure the impact of the exercise, particularly on
memory
.
While we're waiting for the next studies to be published, make sure you walk 4000 steps or play a game of basketball this week (to cite the examples mentioned in the article), it may be good for your physical and cognitive health!
Source:
Christina Chatzi, Gina Zhang, William Hendricks, Yang Chen, Eric Schnell, Richard H. Goodman, Gary L. Westbrook. "Exercise-induced enhancement of synaptic function triggered by the inverse BAR protein, Mtss1L", in eLife, June 2019